Je nek verrekken bij de aanblik van een keizerlijk paleis, jugendstilbouwwerk of gotische kathedraal is in Wenen een reëel gevaar. Tussen al die historische pracht valt het 25hours Hotel in het museumkwartier niet echt op: het lijkt wel een kantoorgebouw. Slechts de neon-koeienletters We are all mad here op de façade doen vermoeden dat we de goede kant op gaan. Aan de muur flitst een batterij polaroidcamera's, de tafel in de lobby is een wipwap, de lift lijkt op een gevangeniscel en in de kamer liggen jongleerballen en een hoelahoep klaar.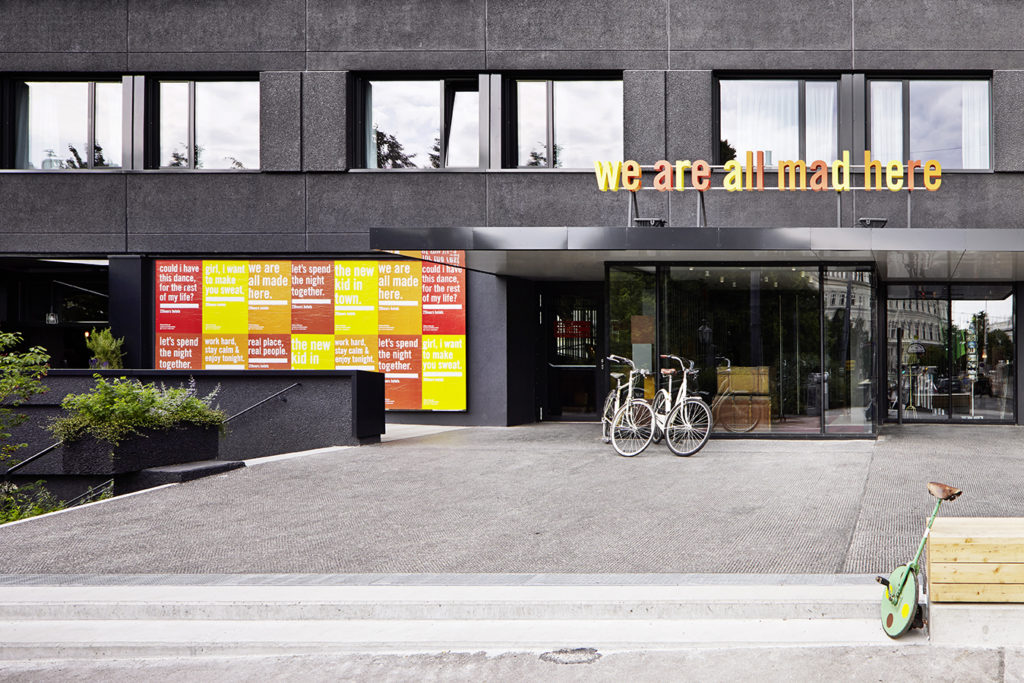 Want de Weense vestiging van de Duitse hotelketen 25hours putte inspiratie uit het historische Prater-pretpark en het om de hoek gelegen – inmiddels gegentri­ficeerde – Spittelberg: voormalig toevluchtsoord van ­circusfreaks, prostituees en andere paria. Die vind je terug in het behang: clowns, vuurspuwers, vrouwen met baarden en slangenbezweerders. 's Avonds trilt de lift in zijn schacht als de populaire rooftopbar Dachboden op gang komt.




Boek dus maar geen kamer op de eronder gelegen zevende verdieping. Rustzoekers kunnen terecht in The Mermaid's Cave met sauna, stoombad, ­relaxruimte en theebar. ­Restaurant 1500 (vernoemd naar het aantal minuten in 25 uur) bakt geen wiener­schnitzel maar hartvormige pizza's. Het ontbijt is goed, maar die 21 euro is meer waard in het nabijgelegen café en vintage­winkel Burggasse24, waar het personeel blauwe wenkbrauwen heeft en plateauzolen draagt. Klassiek is de stad zeker, maar braaf allerminst.




Kamers vanaf € 150, 25hours-hotels.com
Deze hotelrecensie verscheen op 27 april 2019 in Volkskrant Magazine.


---
---
You might also like
---